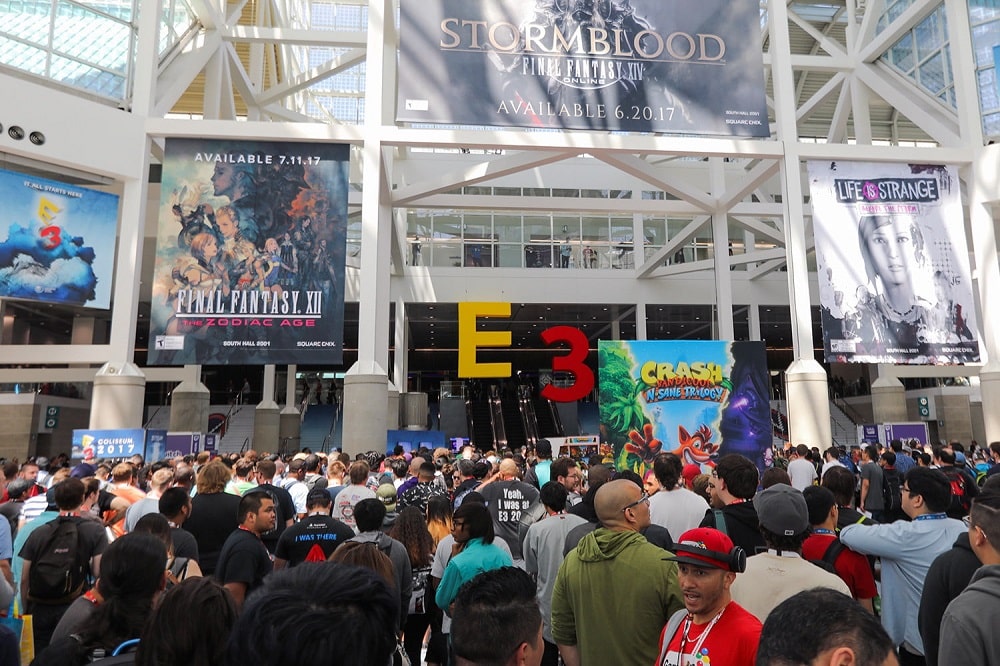 Here are 4 things to consider when choosing which trade shows to exhibit at:
1. Types of trade shows
There are two types of trade shows:
Consumer trade shows: These type of trade shows are mostly B2C trade shows. Their attendees and exhibitors are mostly B2C. An example of a consumer trade show is Dog Lovers Show Melbourne. Exhibitors who exhibit at these shows are targeting dog owners such as pet retailers and dog food manufacturers.
Industry trade shows: These type of trade shows are mostly B2B trade shows. Their attendees and exhibitors are mostly B2B. An example of an industry trade show is AVA Annual Conference. Exhibitors who exhibit at these shows are targeting veterinarians such as animal science companies like Bayer or veterinarian equipment suppliers.
Looking at the attendee list for AVA Annual Conference, 6 out of 10 of the attendees are either vets or practice owners.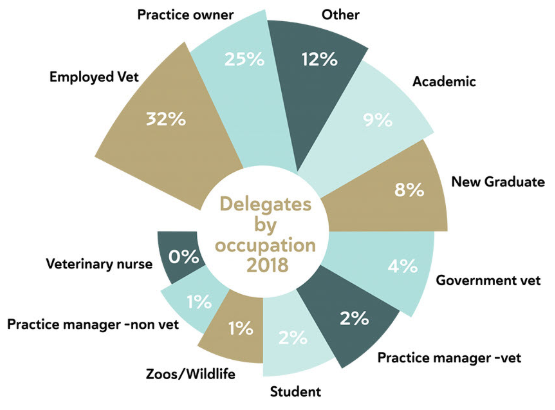 Another difference between consumer trade shows and industry trade shows are consumer shows are primarily focused on selling to the attendees, while industry trade shows are primarily focused on developing relationships and generating leads from new prospects.
2. Types of attendees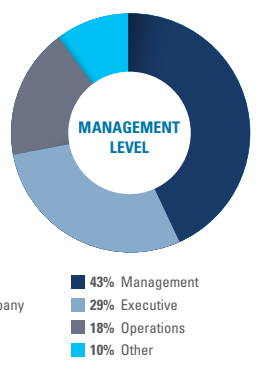 There are a few things to find out about the attendees:
How many attendees attended the previous year's show?
How many exhibitors exhibited at the previous year's show?
If you are attending an industry trade show, what job titles do the attendees hold? Are they mostly decision-makers at a management level or are they mostly graduates who have been given a free pass?
How satisfied were the attendees? This is important because satisfied attendees are more likely to return to the next show and are more engaged.
Some shows will publish a post-show report where you'll be able to get this information. Here is an example of a post-show report from APPEA, an oil and gas conference: https://www.appeaconference.com.au/wp-content/uploads/2019/08/APPEA-2019-Post-Show-Report.pdf
3. Budget
The booth space is just one part of the total cost of your trade show campaign.
Other factors include:
Signage
Logistics (if your stand requires it)
Marketing collaterals such as business cards and brochures
Staff costs such as training cost, attire, and accommodation (if the show is overseas)
Show services such as utilities and WiFi
Some organisers make it as hands-off for you as possible by including all the basic necessities you need in a package.
To give you an idea, here is what a basic stand looks like. It is a shell scheme display stand and a signage with your company name.
You can also opt for something fancier like the stand below. It consists of an L-shaped wall, two portable counters, and a brochure stand with brochures.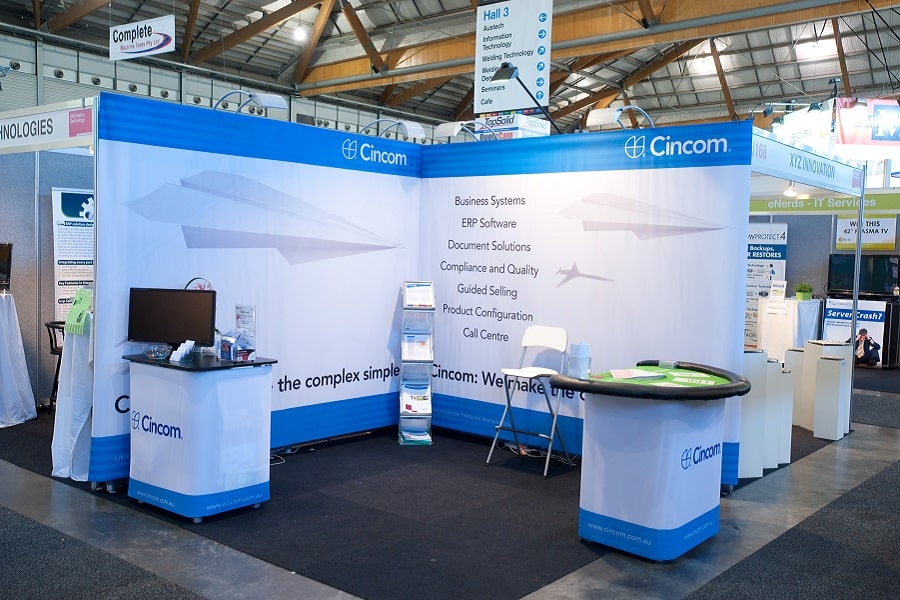 Read more about what you need to budget for in a trade show.
4. Reputation of the trade show
Each show has its own reputation. For example, E3 is one of the biggest gaming conventions in the world. You can count on all the major gaming companies like Sony, Microsoft and Blizzard will be at the show. Journalists from the biggest media outlets will also be there to report on the latest product releases and industry news. If Microsoft is revealing a new Xbox, it will most likely be at E3.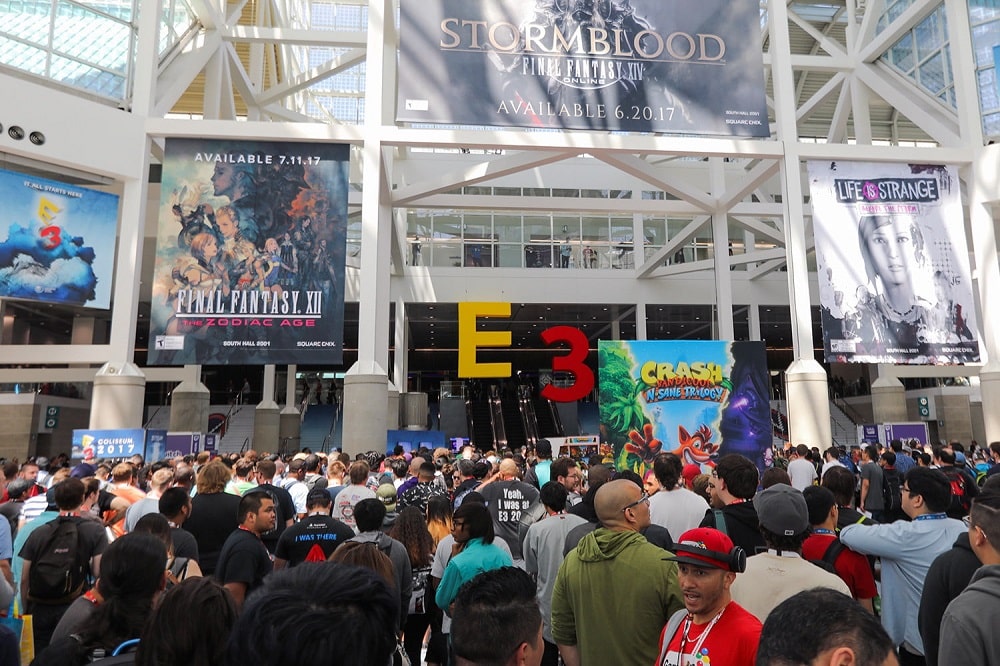 Decision-makers are very busy people and most of them do not attend multiple shows every year. If they only attend one show a year, chances are it will be the biggest one in the industry. That is why the reputation of the show matters.
Summary
Types of trade shows
Types of attendees
Budget
Reputation of the trade show
If you are unsure on which show to exhibit at, consider attending the show as an attendee. It is much less expensive than renting a booth space and you will be able to see firsthand whether it may help you achieve your goals.
Browse our range of exhibition displays