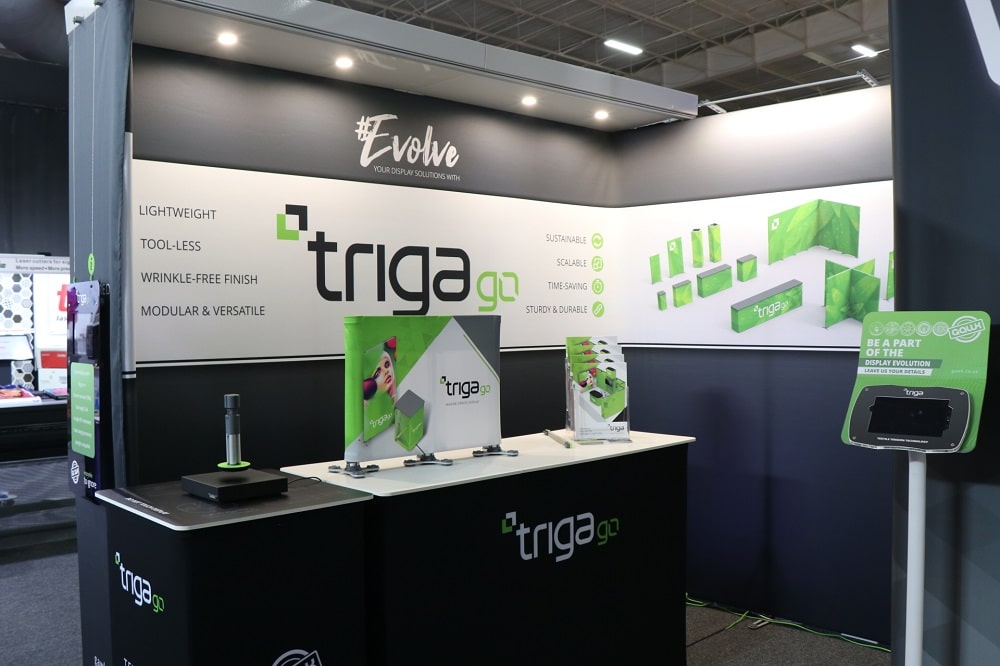 Here's the short answer.
On average, renting costs about one-third of the price of purchasing a similar stand. If you are going to use the stand more than two times, you are most likely going to be better off purchasing one. If you plan to attend just one trade show, hiring is the better choice.
Here are the 7 factors to consider when choosing between renting or buying an exhibition stand:
Here is a more detailed answer comparing each of the 7 factors.
Rent

Buy

Storage costs

Y

No recurring storage costs

With renting, you won't have to pay for any storage costs because, after the show, you have no commitment towards the stand.

N

On-going storage costs

With buying, you would most certainly need to pay a storage facility to store the booth for you.

Maintenance

Y

No recurring maintenance costs

With renting, you won't have to pay for any maintenance costs such as repairs or refurbishments.

N

On-going maintenance costs

There will always be wear and tear for every booth. With a purchased booth, you will have to pay for any repairs or refurbishments for the stand. The industry average for on-going costs is around 3-5% of the total exhibit.

Overseas trade shows

Y

No international shipping required

If you occasionally attend shows in a foreign destination, renting from a local supplier will save you on shipping costs and other hassles like custom regulations.

N

International shipping required

If you occasionally attend shows in a foreign destination, the costs to ship your booth from one country to another will become very expensive. On top of that, customs regulations can add unnecessary complexity and cost to your trade show budget.

Changing designs

Y

Flexibility to try multiple designs and layouts

With renting, you have the ability to switch booth sizes for each show. You also have the flexibility to try and experiment with multiple designs and layouts before committing to one.

N

Switching will be hard

With buying, it becomes difficult to change your initial design to accommodate a new booth size. For example, if your booth is designed to fit a 3×3, turning it into a 6×6 will require more design time and investment.

Customisability

N

Limited options

With a rental booth, there may be a limitation on how much customisation the supplier will do for you. That means your booth might look generic and not stand out during the show.

Y

The sky is the limit

Customisation is unlimited. The only factor is your budget and the law of physics.

Availability

N

Availability isn't guaranteed

With renting, there might be a risk of not having the booth you want available in stock. Even if you do find the one you like, availability isn't guaranteed because essentially everyone else has access to the same inventory as you.

Y

No availability risk

If you own the stand, there is no risk of availability.

Costs

N

More expensive after three trade shows

Renting might be the more affordable option vs buying. However, renting will become more expensive after the third trade show or maybe even after the second show.

Y

The more shows you attend, the better the ROI

Buying an exhibit might require more upfront capital than renting. However, after the third show buying becomes the better option than renting. On top of that, you will have your own exhibit at the end of the day.
Which do we recommend?
We'd recommend a modular display system like TRIGA® Exhibition Stands.
Here's why.

Storage costs
Y

No storage costs

Packs down into bags and is very easy to store which saves you on storage costs.

Maintenance
Y

Durable hardware that comes with a 5-year warranty

Hardware can be reused for years to come and you only have to pay for any new graphic prints you require.

Foreign shows
Y

Save on international shipping costs

Packed down into portable carry bags so you can transport the stand yourself.

Changing designs
Y

Easily adapt to design changes and booth size

Easily adapt to suit the size of your booth, floor space and your changing display requirements.

Customisability
Y

Customised to the way you want it to look

Stand packages are also available to speed up the design process.

Costs
Y

A custom stand without the custom price tag

We believe this is the most cost-effective long-term solution. Get a custom stand without the custom price tag.
A modular exhibition stand like TRIGA® is like a custom stand that is flexible and at a fraction of the price.