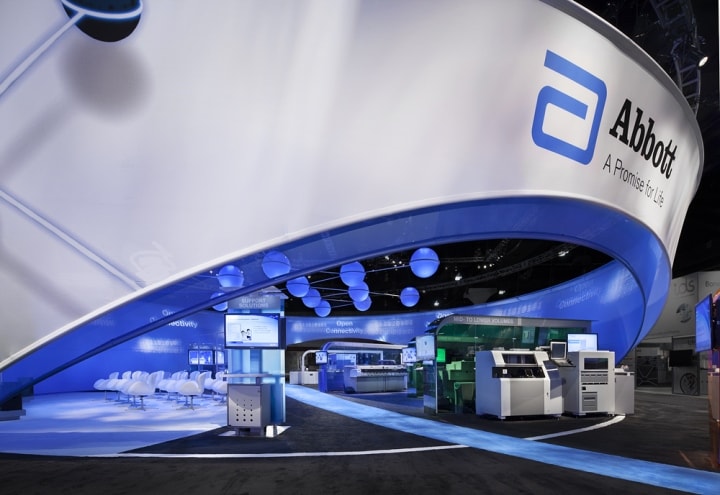 Based on the graph above, digital marketing has taken off while trade shows have been declining.
With digital marketing, you can:
Reach millions of people with Facebook Live, YouTube videos, email marketing, Instagram, and SEO.
Send personalised and targeted email campaigns to leads and clients based on almost any data point.
Spend 10% of what you would normally spend on a trade show and reach 10 times more people with Google Display Ads, YouTube ads, or Facebook ads.
With that said, are trade shows going to be irrelevant?
Are trade shows dead?
As a digital marketer who works for a company that sells exhibition stands, no. Here's why.
A trade show is a unique marketing channel that can't be replicated in the digital marketing world.
It isn't like a TV ad where it can be replicated with YouTube ads.
It isn't like a radio ad where it can be replicated with podcast ads or Spotify ads.
It isn't like direct mail outs where it can be replicated with email marketing.
Here are some examples of tech companies using trade shows in their marketing strategy.
Salesforce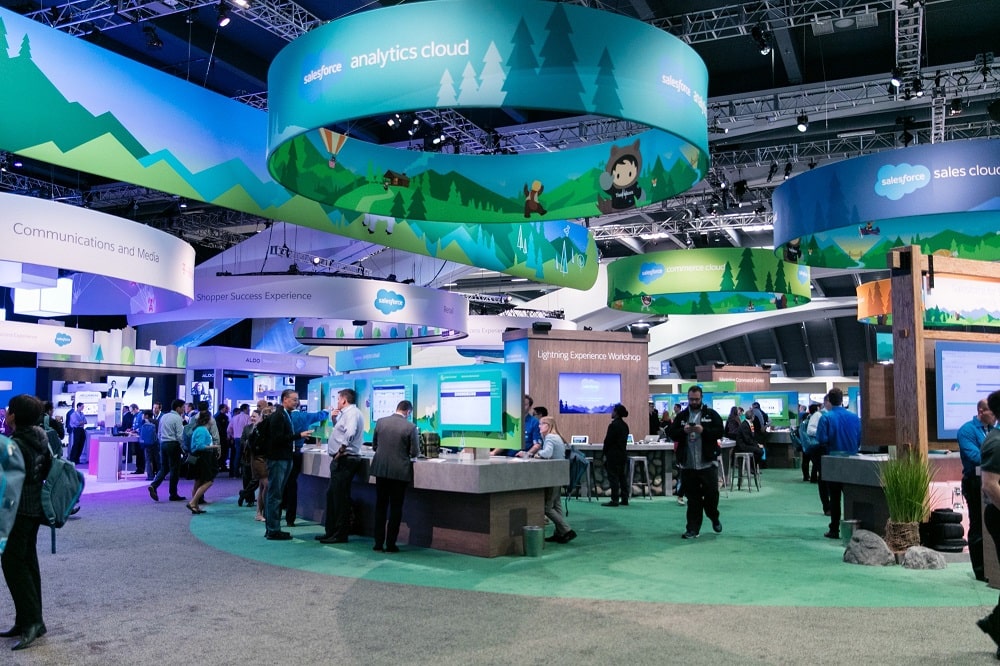 Amazon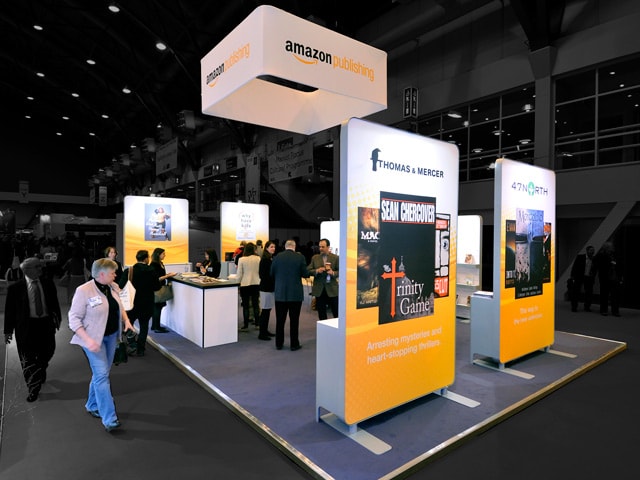 PayPal and eBay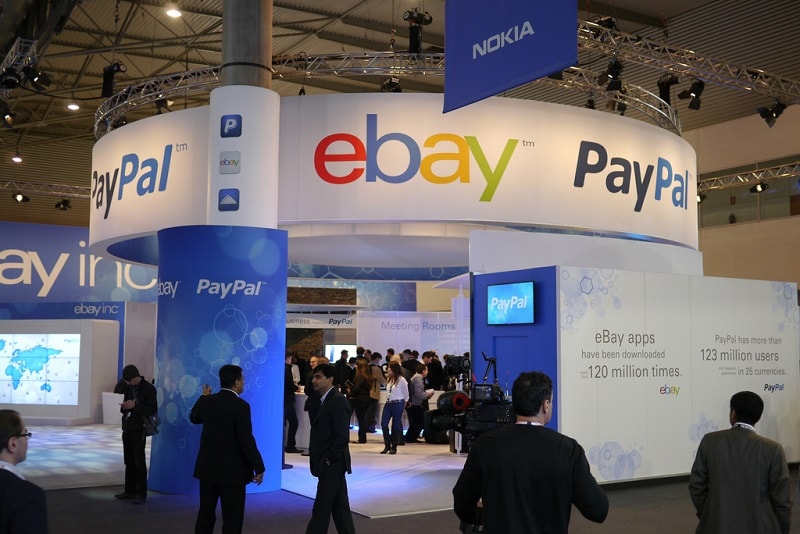 Google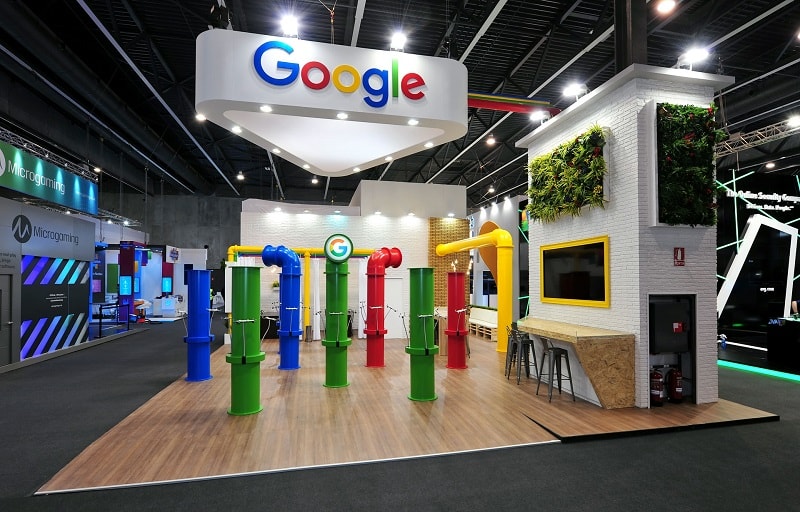 If companies like Google and Amazon exhibit at trade shows, there must be a very compelling reason for them to do so.
Here are a few reasons why trade shows will continue to be a relevant channel in a company's marketing strategy.
No other marketing channel allows you to get in front of decision makers instantly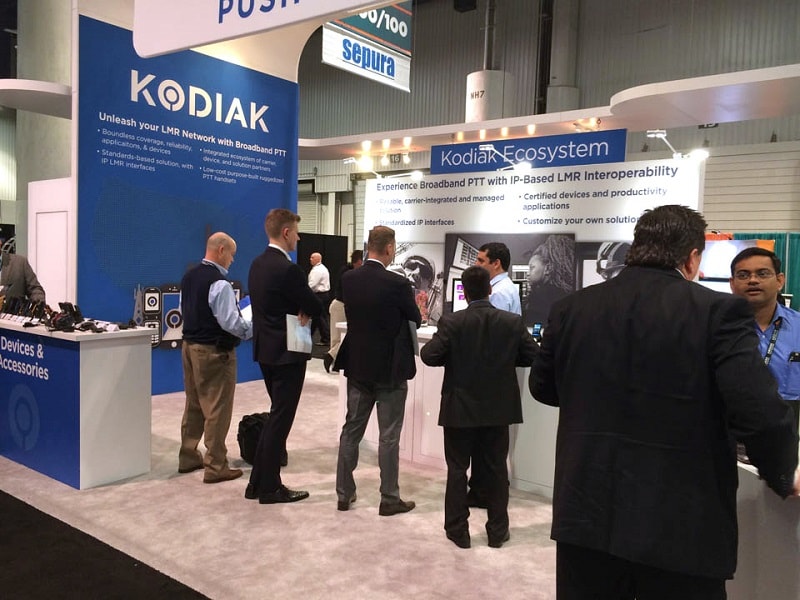 Which marketing channel allows you to get in front of decision makers instantly? Trade shows.
Trade shows are the perfect marketing channel that allows businesses to get in front of decision-makers from a specific industry.
Let's compare this to cold calling.
A research done by Keller Research Centre studied a group of 50 experienced salespeople. They made 6,264 cold calls over a two week period. Out of those 6,264 cold calls, 72% of the calls were outright rejections.
How about the other 28% of calls? Those calls were people who didn't hang up right away showed some interest, gave a referral, or asked to be called at a later time.
Out of that 28%, how many resulted in an appointment? Nineteen. That means out of 6,264 calls, the salespeople booked 19 appointments.
Based on this, you would have to make 329 phone calls to schedule 1 appointment. Experienced salespeople can expect to spend 7.5 hours of cold calling to get one qualified appointment. On top of that, we all know not all 19 appointments will go through. There will be delays, didn't show up and cancellations.
Compare that to trade shows, every conversation you have is equivalent to an appointment or equivalent to 329 cold calls.
More influence over purchasing decisions
No, Skype or Google Hangouts aren't going to cut it. When you meet a decision maker face-to-face, it has a much bigger influence on his/her purchasing decision over a Skype chat. It is the same as how a Skype chat has a much bigger influence over an email conversation.
Nothing influences a decision maker more than a face-to-face meeting and the best marketing channel for that are trade shows.
Reach early adopters and journalists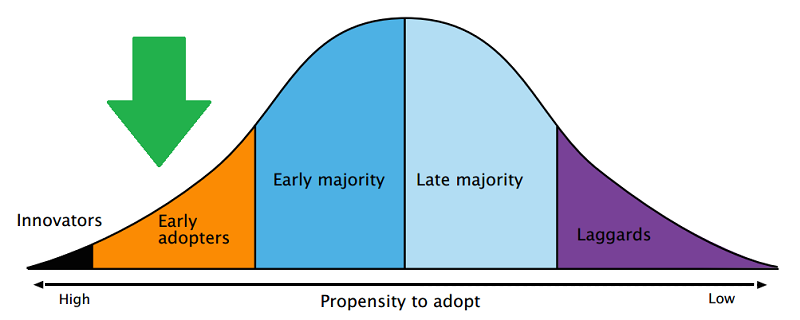 Trade show attendees are also at the forefront of the industry. They are the early adopters who will talk about and spread the word about your new product and service. Journalists also attend trade shows to look for upcoming products to write about.
When an early adopter and journalist writes or talks about your brand, product or service, you get:
Free press and brand exposure
Free link for SEO
Referrals
Clients
Let's take a look at Apple. Every year they would have their famous keynote speeches and they would invite journalists and early adopters to their auditorium. If you think about it, they could have just live stream it or just shoot a normal video of it (they can reshoot if there are any technical issues). They didn't have to go through the hassle of invitations, setting up the auditorium, doing everything live and risking technical difficulties, etc.
Why did Apple want to go through the hassle of organising keynote speeches?
They want journalists and early adopters to spread the word to the 99% of us who aren't there. When that happens, it is free marketing and exposure for them.
This is similar to trade shows and journalists.
When will trade shows become irrelevant?
Trade shows aren't dead and they won't be in our lifetime. The only time, it will become irrelevant is when:
1. When technology manages to replicate the face-to-face human connection of trade shows
Holograms are the closest thing to replicating a face-to-face human connection but I don't see them becoming mainstream anytime soon.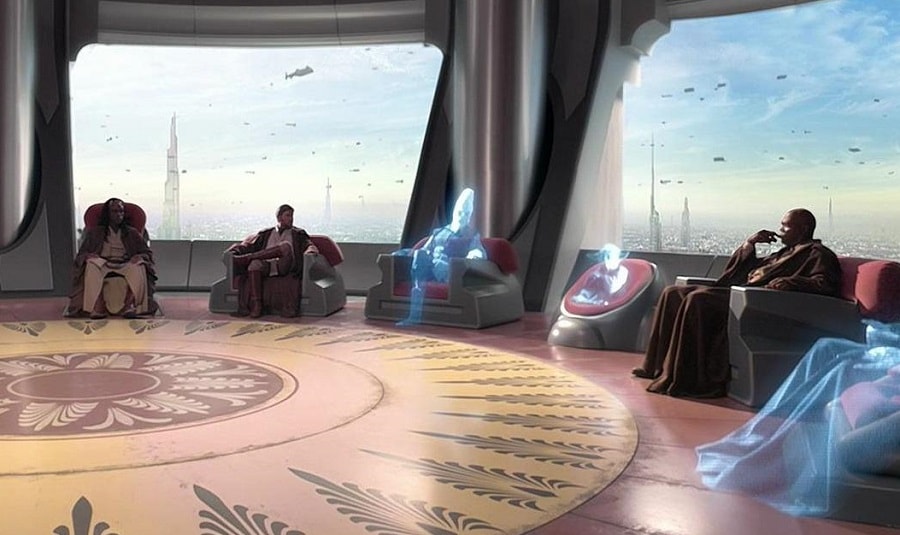 2. A better marketing channel that brings decision makers from specific industries together appears
This would be the hardest to replicate because just booking an appointment with one decision maker takes a lot of work and time. Imagine bringing hundreds to thousands of them together to one location all at the same time. Good luck with that.
With that said, trade shows will continue to be relevant in a company's marketing strategy.
Our range of exhibition displays