The 8 advantages of TRIGA® modular stands are:
1. Fast and simple to setup. No tools required
The TRIGA® exhibition stand can be setup in less than 1/4 of the time it takes to build a similar custom stand. Additionally, you don't need to hire professional installers to set it up. Best of all, no tools are required to set up the stand.
2. Save on transportation costs
The TRIGA® exhibition stand can be packed down into portable carry bags for ease of transport. Best of all, the prints are fabric which means they can be folded down which takes up much less space than a rigid board. This also makes them easy to store without paying for warehouse storage costs.
Here is a video showing a 5m TRIGA® tower being packed into one portable carry bag. To give you an idea of how tall a 5m tower is, take a look at the graphic below.
3. Looks professional
The TRIGA® stand can be customised to look more professional than your standard Octanorm booth. Additionally, the TRIGA® parts can be used to create counters, towers and banner stands to add to your stand. Stand packages are also available to speed up your design process.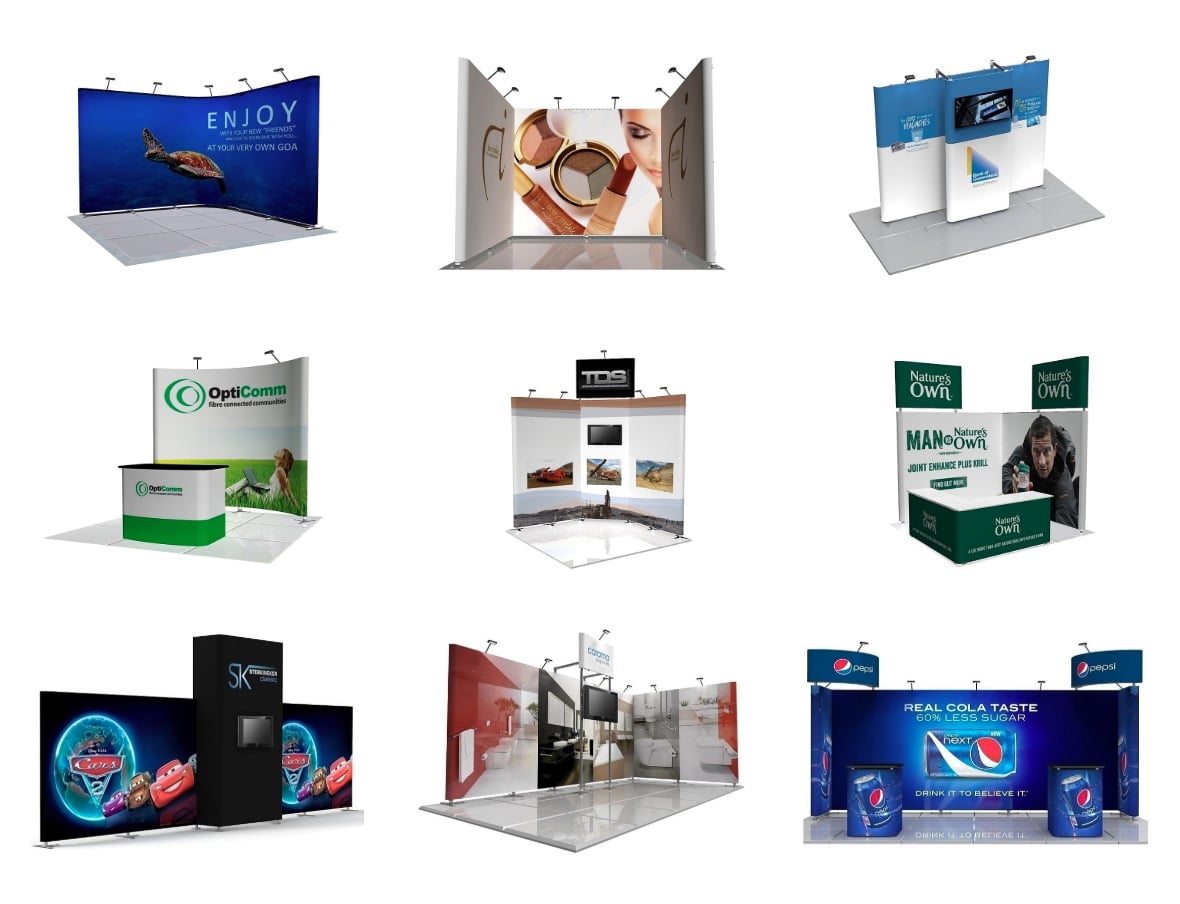 4. Adapt to different booth sizes
The TRIGA® stand is modular which means it can adapt to different floor spaces – 3×3, 6×3, 6×6, etc. You don't have to purchase a new stand for different floor space sizes. All you need to do is buy additional parts to add to your additional stand to fit the larger booth space. This also gives you the option to create different designs for each trade show.
5. Minimal maintenance costs
The TRIGA® system consists of only five parts. It was designed in mind to consist of as few parts as possible. This reduces the chance of repair due to broken parts. In comparison with a custom stand, the industry average for these repairs and refurbishment is around 3-5% of the total exhibit per year.
6. Sustainable and reusable
All TRIGA® parts are made of recyclable aluminium and may be reused over and over again.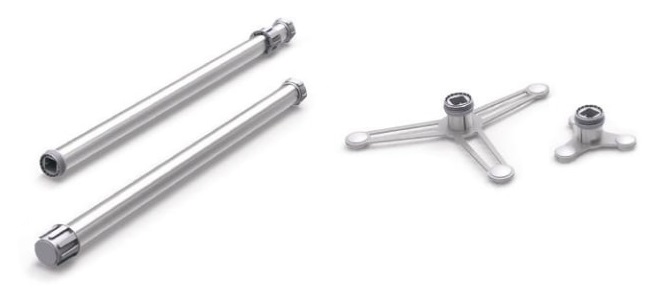 7. A long term cost-effective solution
The durability of TRIGA® reduces the need for constant replacement while cutting down on post-show waste.  Hardware can be reused for years to come and you only have to pay for any new graphic prints you require.
8. Accessories available
The TRIGA® can be customised further to include accessories such as LED lights, shelving units, storage, portable counters, and TV mounting brackets.

Images of TRIGA®