Ever wondered which countries have the largest printing industry in the world? Number 1 and 2 might not surprise you but the rest might.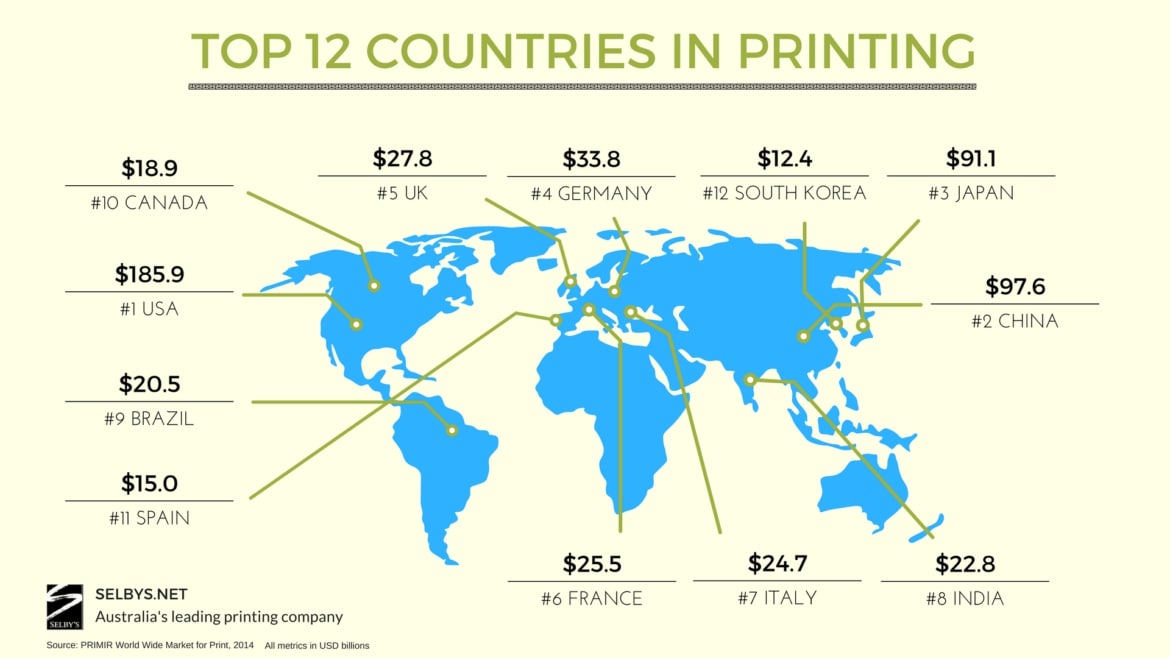 Here are the top 12 countries with the largest printing industries:
USA
China
Japan
Germany
UK
France
Italy
India
Brazil
Canada
Spain
South Korea
What about Australia's printing industry?
Australia is in the top 20 with an industry size of around $7-8 billion. Even though we are not in the top 10, the most important thing is Australia's printing industry is growing. With emerging technologies like 3D printing, the whole printing industry is constantly evolving. As one of Australia's leading printing company, we are at the forefront of this evolution.