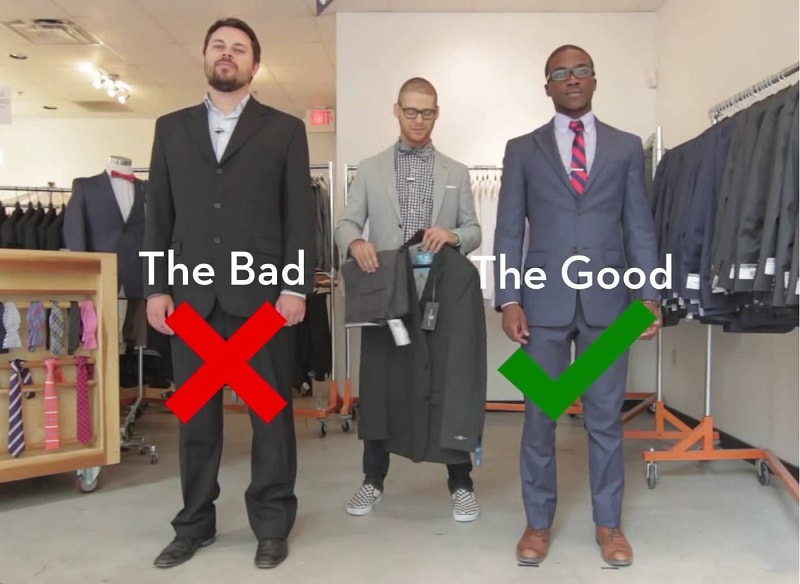 One of the most important factors to nail down in your trade show campaign is the first impression. You need to make sure that your prospects like what they see as soon as they notice your booth.
Believe it or not, the attire of you and your staff does matter here. Don't forget, that when you attend a trade show, you're not just selling the concept of your business. You are pushing an entire brand, and the way you dress is part of that brand. It will add to the image of your company, and it could help you sell the idea of your business. You might even find it useful to have an outfit board so that staff know what clothes to wear.
Here are some do's and dont's of trade show attire for both men and women.
Men's Trade Show Attire
Do's
The overall look for your trade show should be approachable while maintaining a level of professionalism. Therefore, you should wear an informal outfit. A suit will do, but you may want to leave the blazer and tie. You need to dress, as weird as this sounds, like a politician going door to door. You need to look like someone who they can trust and while still being open.
All your clothing should be perfectly prepared for the trade show and look absolutely spotless. This means that trousers should be pressed, shoes should be polished, and shirts must be ironed.
You can dress up your outfit a little with things like cufflinks. However, you want to be careful that you are not wearing any designer labels that are clearly noticeable. This could easily distract from your campaign and the message that you are trying to sell or promote.
So, what is the perfect outfit for males at a trade show? We recommend pressed, black trousers with a full-length shirt. Ties are optional. However, the open collar look will make you seem more approachable. Black shoes are a must and you should be wearing nothing that stands out too much on the trade show floor. If you are opting for no tie, you can wear a blazer to dress up your appearance.
Dont's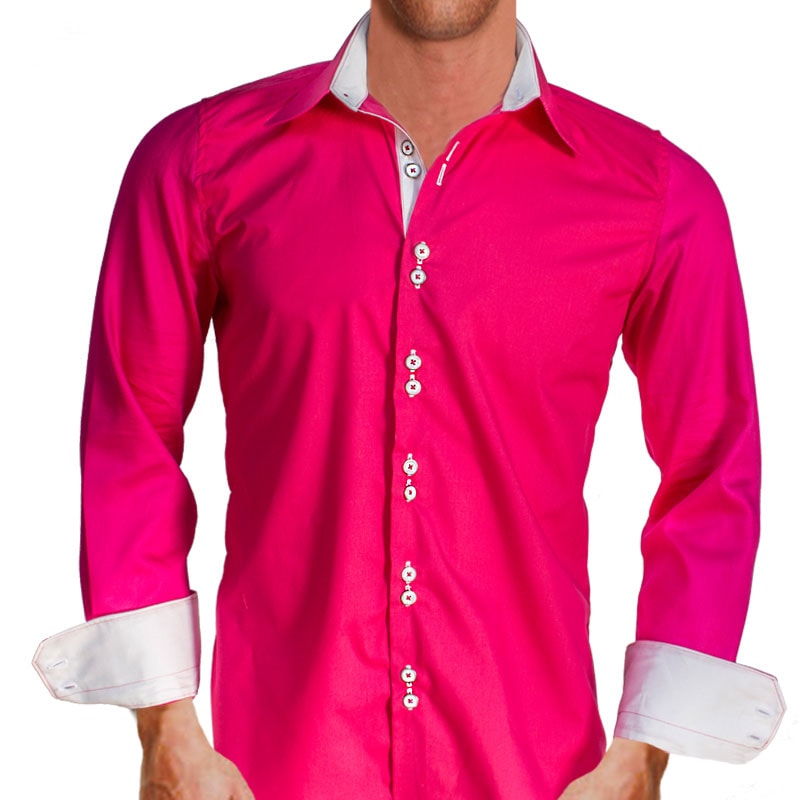 There are a few dont's that you want to avoid when dressing your best for the trade show. Don't wear anything that is too eye-catching or distracting. This means you should avoid the brightly coloured tie and instead choose a colour that fits with your general attire.
If you have any piercings, they should not be worn to the trade show event. You should check your male staff for these types of accessories as well. They are often deemed to be both unprofessional and unsophisticated.
Men should also avoid wearing any clothing that is loose fitting or slack. If trousers have elastic in the waistline, then they should be not be worn. This type of attire will always look unprofessional and will be mistaken for sports attire. The only time this will be acceptable is at a sports trade show.
Similarly, golf outfits and attire should not be worn. A number of businessmen seem to think some golf clothing looks as professional as a suit. This is not the case, and the latest styles in golf should be kept out of the trade show and on the green.
A general rule of thumb would be to avoid wearing anything that you would not wear to a meeting with your boss. Remember, it all starts with the first impression. If investors don't like the look of the people representing your business, they will move on.
Women's Trade Show Attire
Do's
Again, for women, it's important to convey a professional appearance while still looking approachable. Trousers or skirts are fine as long as they look like business attire rather than personal wear. A skirt should be at least knee length for your trade show, and trousers should not be too tight. Remember, this is not a fashion exhibition, and you don't want to send the wrong idea to investors.
You can wear earrings as long as they fit with your outfit and are not too distracting. Small, earrings should be worn over bangles or dangles.
You do want a blazer over your shirt, but again, a tie is not necessary. Make sure that your shirt is the appropriate length and is tucked in rather than fitting loosely over your skirt. A blazer is also useful because it gives you some pockets to carry business cards, pens, and anything else you might need. This will leave you hands-free for meetings and greeting.
As a small side note, you should get your nails manicured the day before the show. However, do not wear nail polish if it looks too bold. Any nail polish worn should either be clear, white or a neutral shade.
Dont's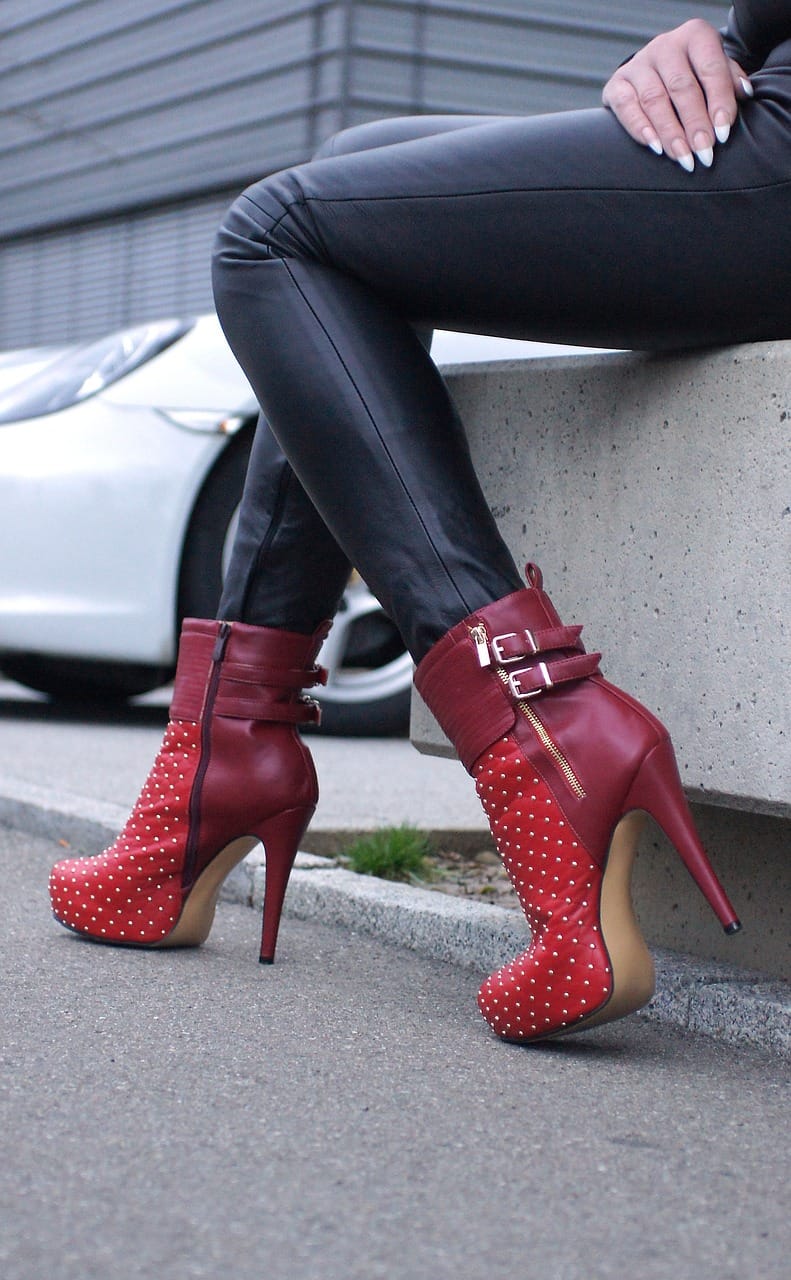 The dont's of women's trade show attire are mainly about making sure you and your staff are comfortable. As such, you want to avoid high heels completely. Instead, look for a beautiful pair of flats. You will find these a lot easier on your feet at a trade show where you'll be standing for most of the time.
Make sure that you are not wearing piercings anywhere other than your ears. You might also want to take a few of your ear piercings out if you have them completely covered in jewelry. Again, this is about maintaining a professional look and style.
Do not wear massive amounts of perfume to your trade show. The staff at trade shows often feel it is their job to literally attract people to the booth. While true, they should be doing it with their marketing techniques, not their smell.
Women should not wear clothes that are too revealing because you want to send the right impression. If clothes are revealing, investors might feel you are trying to win them over in a provocative manner. Your staff are marketers, they are not models.
If you use this guide, you will look your best and maintain a professional appearance at a trade show.
Our range of exhibition displays