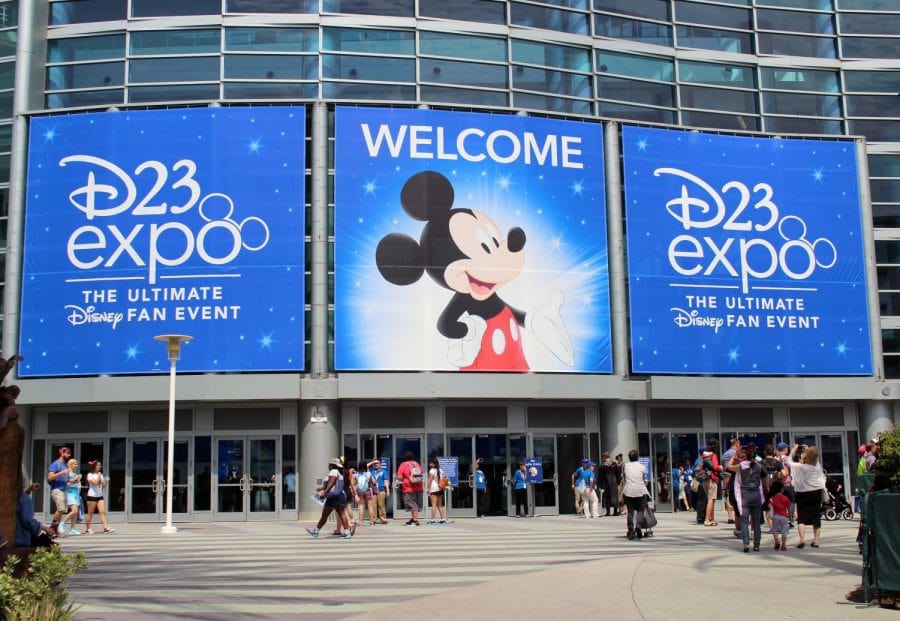 The event signage ideas covered in this post are:
1. Entrance Signage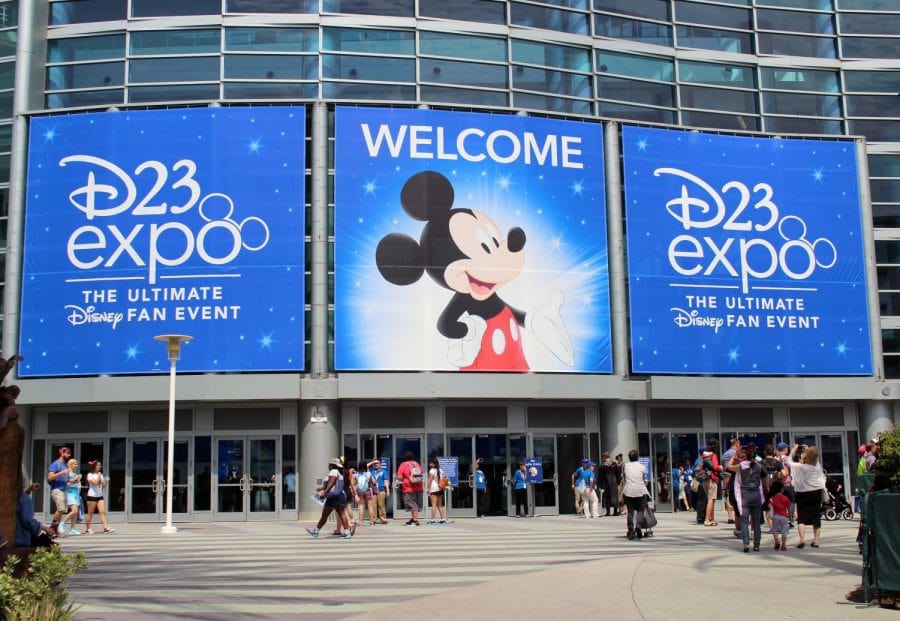 Everyone loves to be welcomed and the best way to do that is with an entrance signage. It gets attendees excited as they walk towards the entrance and it gives them the "I have arrived" feeling.
The D23 entrance signage above can be recreated with either mesh banners or window decals.
2. Stair Wraps
Decals are adhered to the stairs to create a message or an image. Stair wraps are mostly used to assist guests with directions or provide exposure to sponsors.
Before placing an order for a floor decal, check if the floor decals are non-slip.
3. Barrier Covers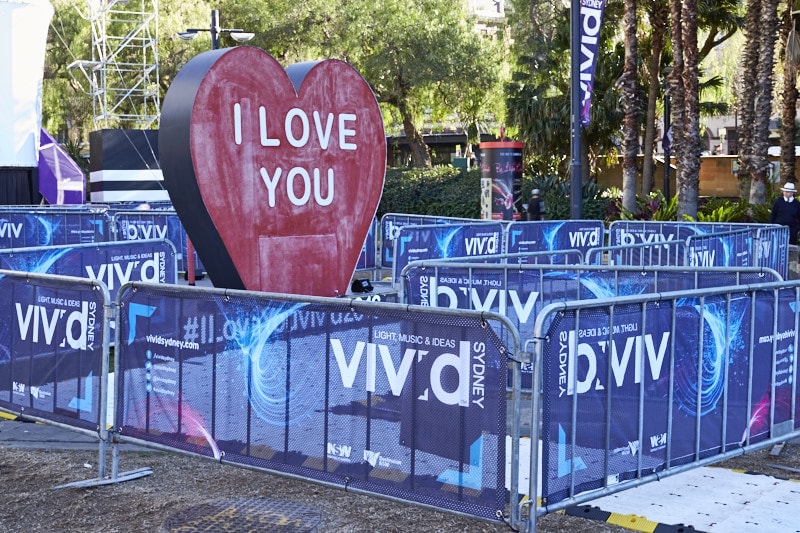 For larger events, crowd control barricades are hired to funnel traffic to a certain location such as the entrance or ticketing booth. These barricades come unbranded with no covers or signage on them. This presents an opportunity to add covers and brand the barricade with the event logo.
This will also improve the professionalism of an event. Here is an example of two events – One with branding (left) and one without (right).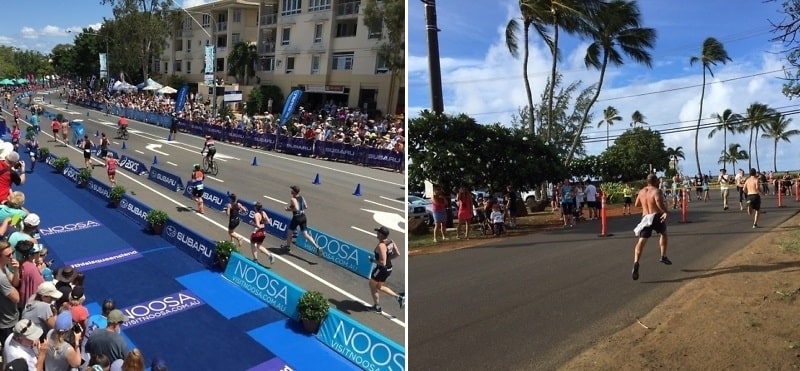 4. Natural Landscape Design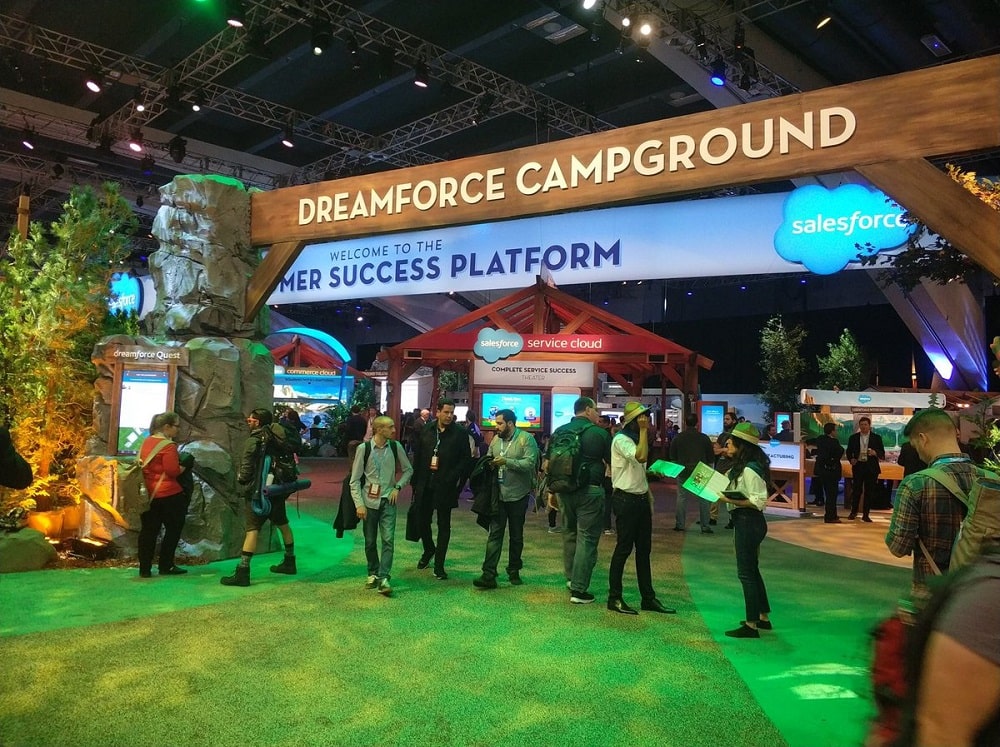 Dreamforce is one of the largest B2B conferences in the world. Their event consists of both an indoor and outdoor area. For their indoor area, they went with a campground theme which gives it an outdoor feel to it.
The image above is their entrance signage. It looks like it is made out of wood but it is not. It is actually a rigid board printed with a wood designed graphic over it.
Here is another example of a TRIGA Wall we did for a client. It looks like a huge wooden wall but it is actually printed on fabric.
5. Hanging Banners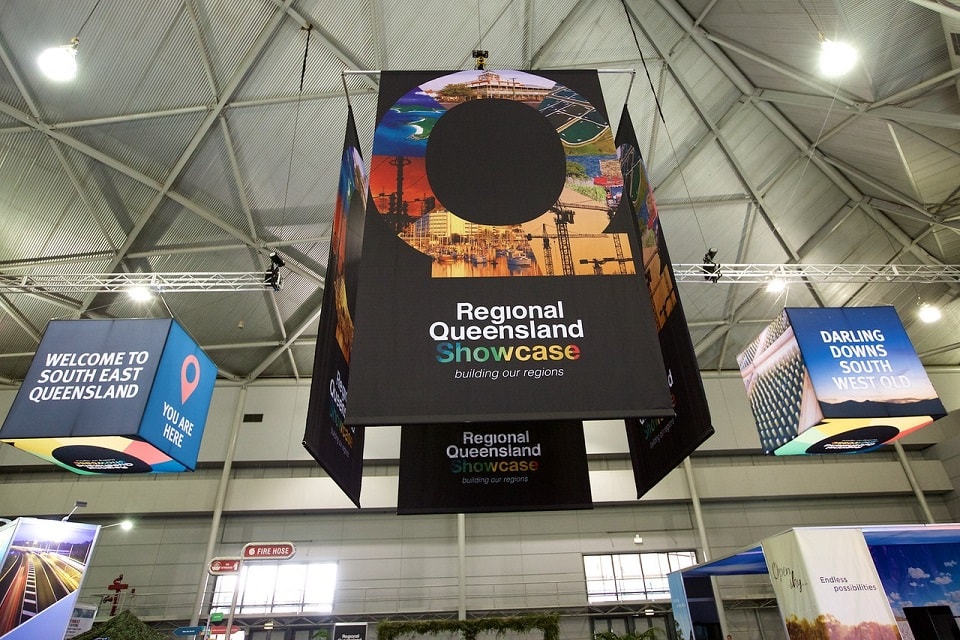 Hanging banners are a good way to make use of the ceiling. These hanging banners can be used to provide directions, label sections in your event, and provide a lot of exposure to your sponsors.
6. Step and Repeat Walls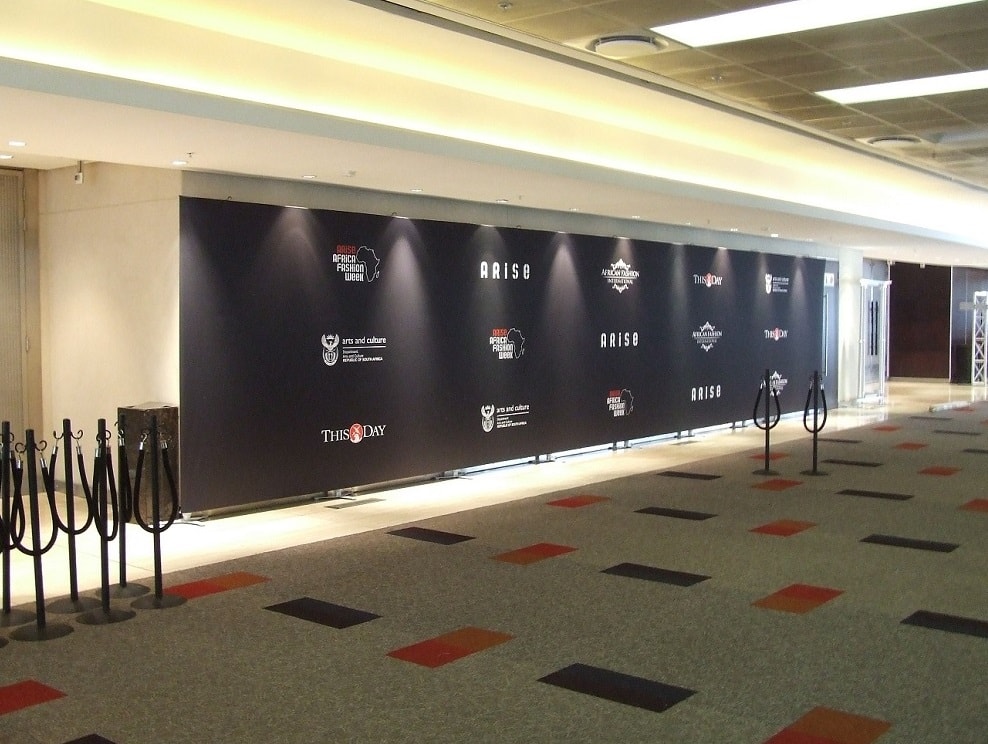 A step and repeat wall is a backdrop with repeating sponsors' logos. These walls are often used in red carpet events and are used as photography backdrops. These walls also tend to receive a lot of media exposure and social media shares and hashtags which indirectly promote both the event and their sponsors.
7. Directional Signs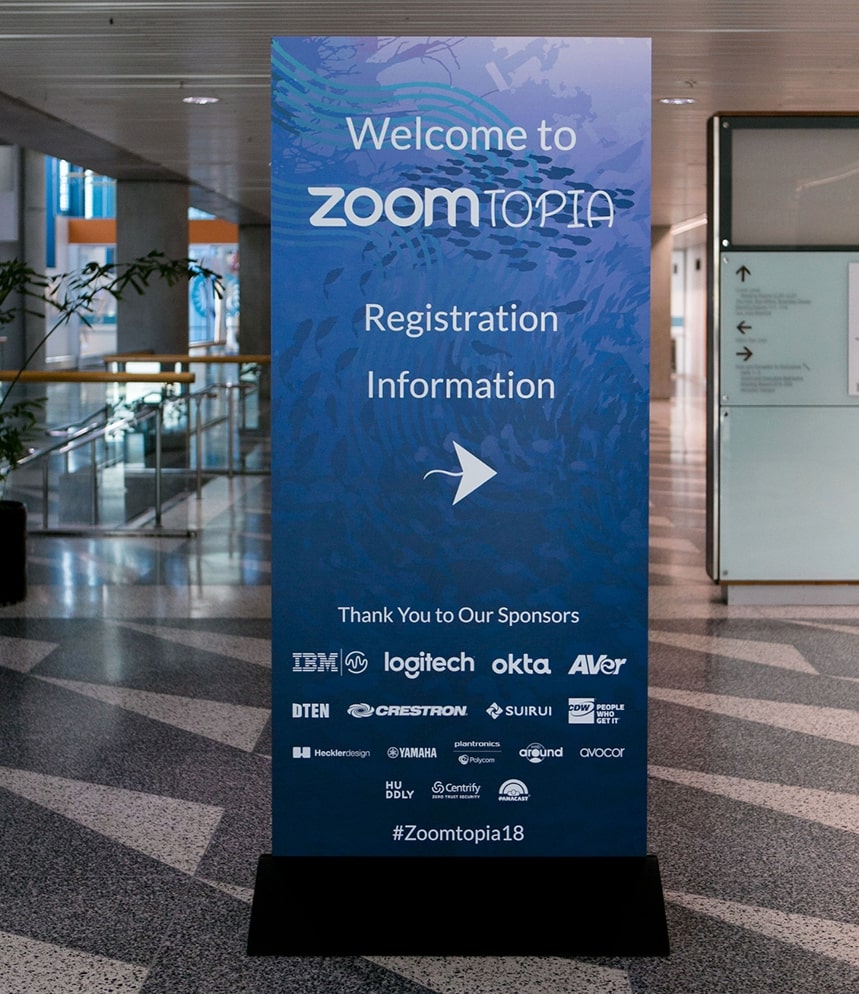 The larger the event, the more important directional signs are. You don't want your guests to wander around your event lost and not experience your event to its fullest.
Directional signs don't necessarily have to mean pointing arrows to an area. It could also mean labeling areas or sections in your event such as the merchandise store, cafe, main stage, concierge desk, etc.
8. Floor Graphics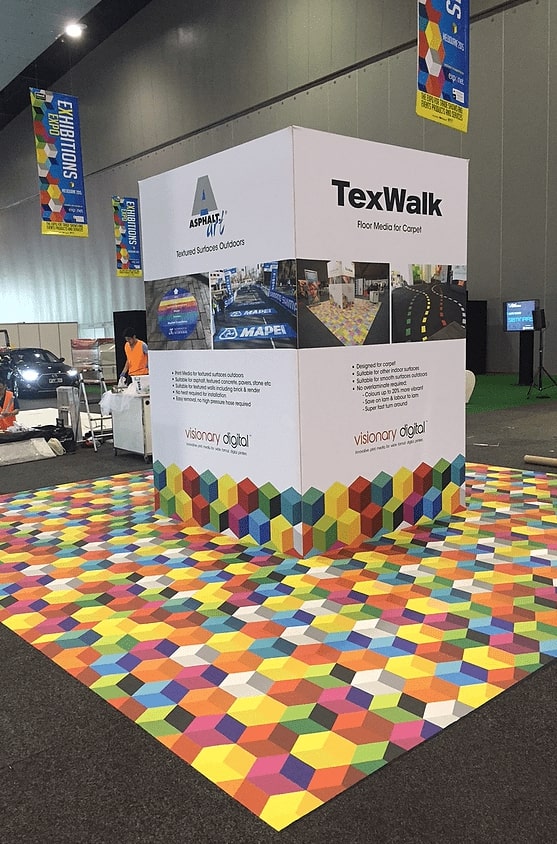 The floor is generally the most unsued space of an event. Event organisers would brand the walls, pillars, and structures but generally leave the floor unbranded. Event organisers can utilise floor graphics as directional signs to assist with the traffic flow. These floor graphics also can be utilised as another sponsorship opportunity for the event.
9. Backlit Towers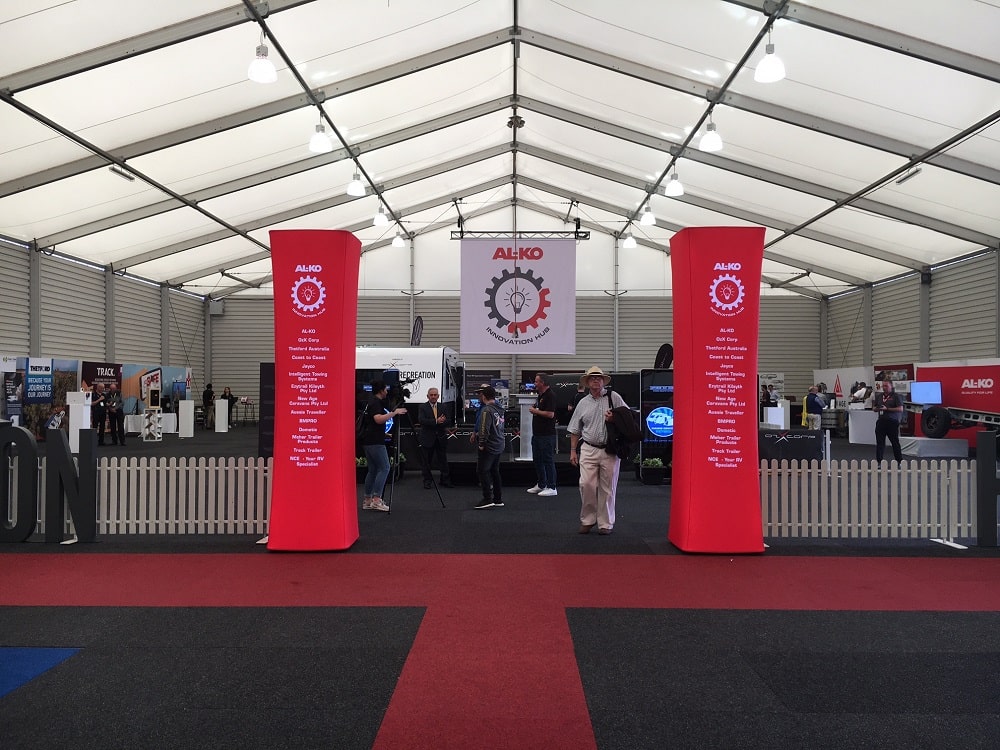 Backlit Tower can be used to attract attendees to a certain area of an event as well as section it off from the other areas. These towers come in 1.5m, 2.3m, and 3.2m high.
10. Fence Banners
Fence Banners can be used as directional signage to direct attendees to the event. These banners can also be used to promote the event.
11. Market Umbrellas
If you have an outdoor event, market umbrellas can be used in a seating area to shade your visitors from the sun. These umbrellas are generally printed with the event's logo and some may also include their sponsors' logo too.
12. Lectern Signage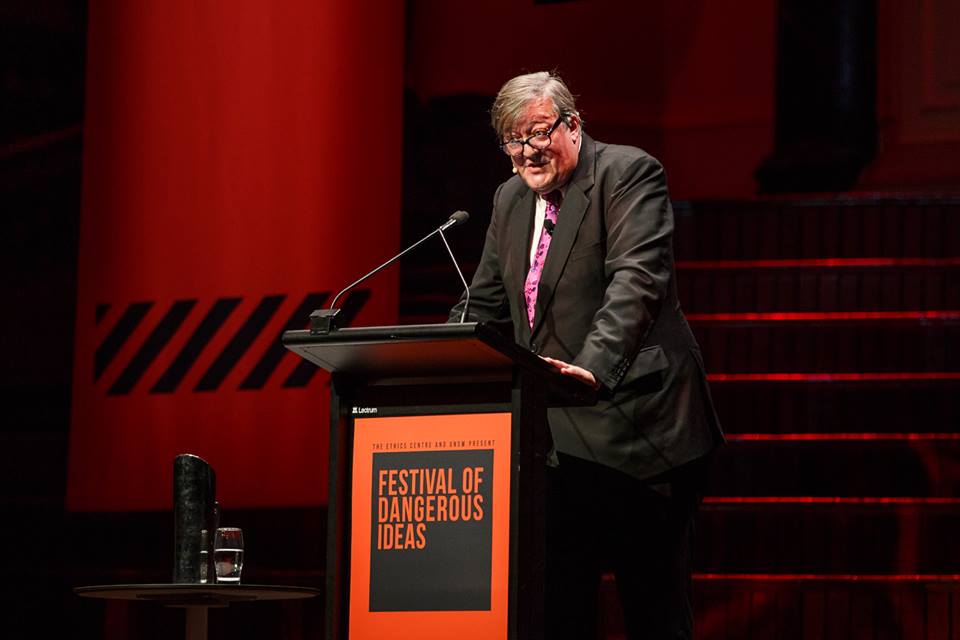 If your event has speakers giving talks, a lectern signage is a perfect opportunity to brand your lectern. In most cases, the talk will either be photographed, recorded or uploaded on Youtube. This presents a perfect opportunity to build brand awareness for your next event.
Our Event Signage Product Range