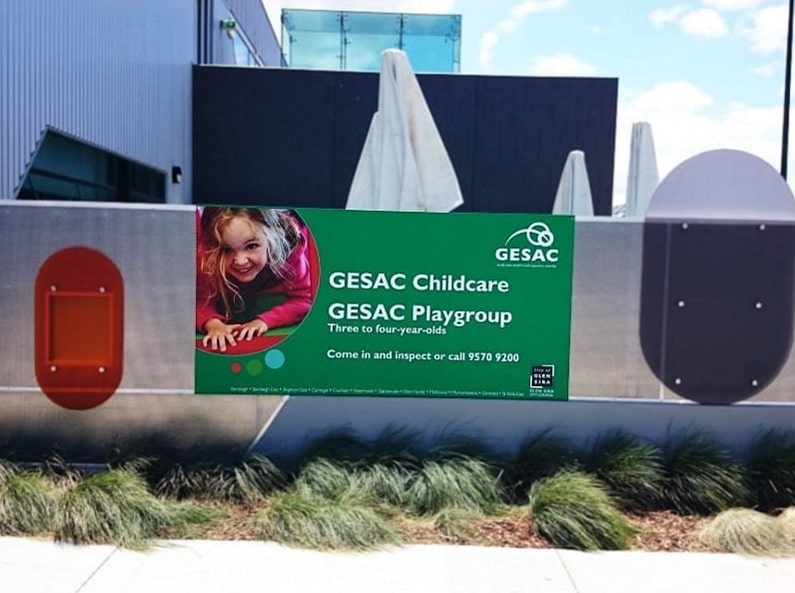 Choosing a new sign for your business or event? It's time to consider the materials that you could use for your new sign. We will look at the benefits and disadvantages of each and ensure you make the right choice before ordering a sign.
The 7 signage materials we cover in this post are:
1. Corflute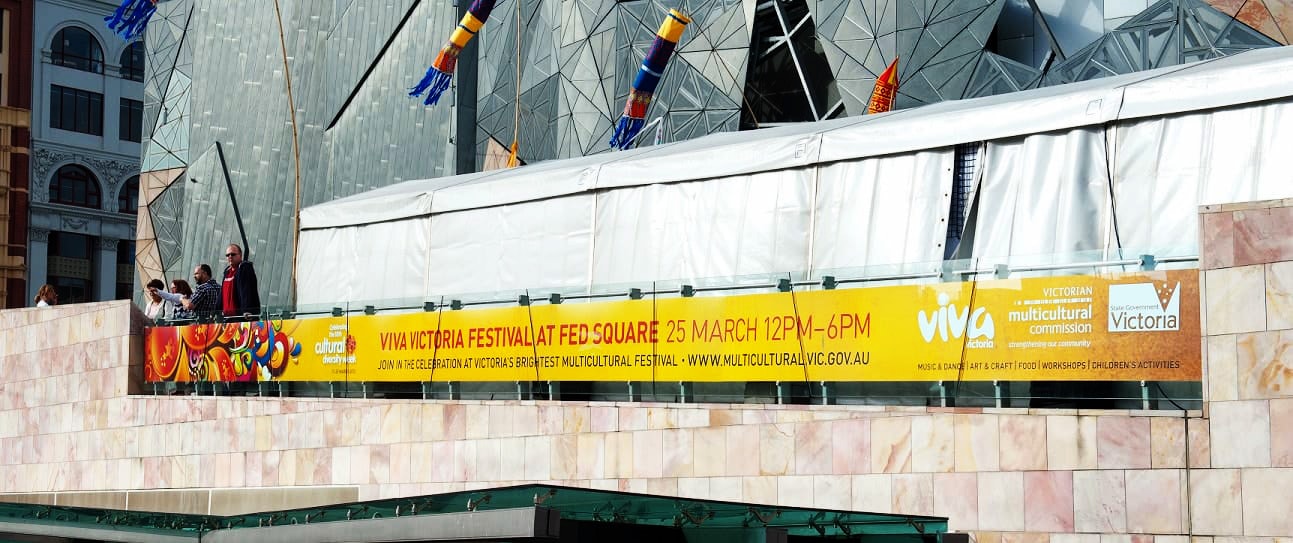 The first option is Corflute. Corflute is one of the most popular material because it is lightweight, cost-effective, and versatile. Corflute can be folded or bent into any shape you desire to create unique displays that most other materials can't achieve. Some of the most popular displays created out of Corflute are bollard covers and standees.
One of the biggest benefits of Corflute is it can be used outdoors. That is why Corflute is a popular signage of choice for use cases such as sporting events, festivals, etc. Our Corflute comes in 3.3mm and 5mm thickness
2. Foamcore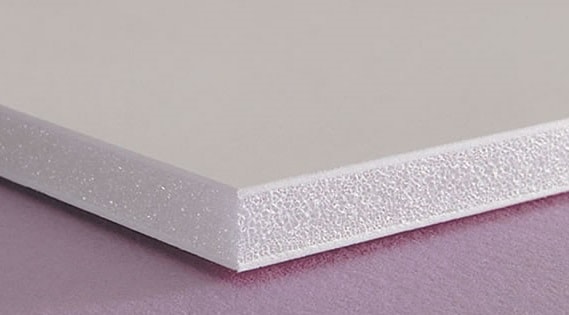 Foamcore is a brilliant temporary sign that you will often see at indoor events such as trade shows, corporate events, and press conferences. Foamcore signs are incredibly lightweight which makes them very easy to move around. Foamcore can also be printed double-sided to maximise your awareness. The downside of Foamcore is it isn't recommended for outdoor uses.
Our Foamcore comes in 5mm, 10mm, and 20mm thickness.
3. Colourbond
For a sign that will last and withstand the weather outside, you may want to consider a colourbond sign. Colourbond signs are often used as construction signs and building signs. The material is still quite light and it is also weather resistant.
Although colourbond signs can be used as both a permanent and temporary signage option, they are not intended to be moved a lot. As such, they won't be that beneficial if you are looking for a signage that needs to be moved from place to place.
4. Aluminium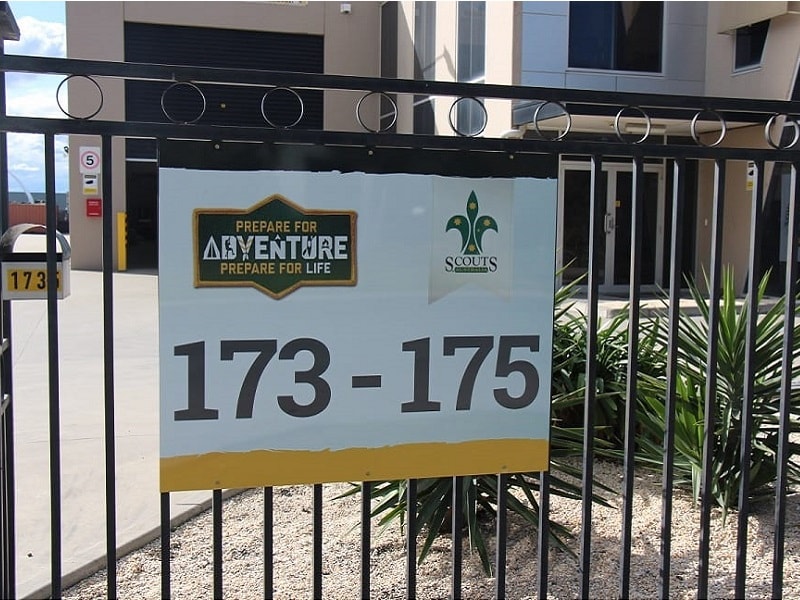 Alco panel or aluminium composite panels signs are perfect for exterior or decorative use. Strong and sturdy this material is typically used for signs showing that houses are for sale. Alco panels are completely weatherproof and also won't be damaged in sunlight. These signs are also often designed to be rust-resistant.
Typically, the cost is the greatest issue here. These signs are slightly more expensive to match their longevity.
5. Forex
Forex is a solid plastic sheet sign, commonly used around trade shows and exhibitions. Though not really intended for outdoor use, you may find forex signs around business locations. However, the sign is waterproof and produces a high-quality image.
That said, these signs are just a tad too flimsy for outdoor use. Rain wouldn't be an issue, but high winds certainly could be. The sign could get damaged or bent in weather conditions such as this.
6. Acrylic
Acrylic is a suitable material for both indoor and outdoor use. They are most commonly used as reception signage or signage in an office setting. Because of its transparency, Acrylic is a modern signage alternative to rigid boards.
7. Self Adhesive Vinyl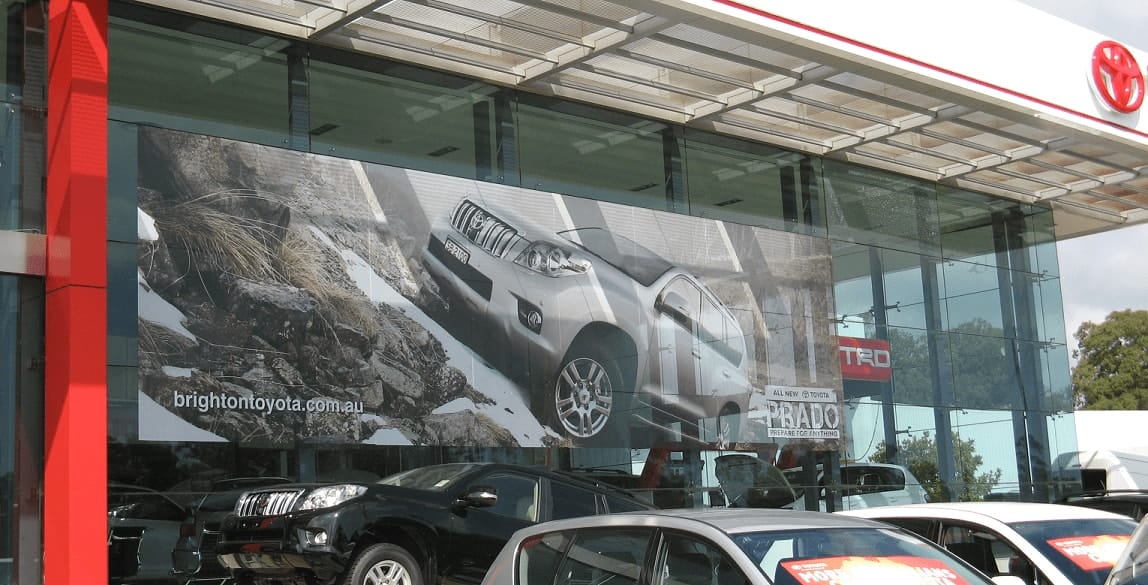 The key advantage of self adhesive vinyl (SAV) is that they are incredibly versatile. SAVs can be applied virtually on any surface and look absolutely fantastic at the same time. Not many people know about this but SAVs can also be applied on the floor on a wide range of substrates such as concrete, carpet, tiles, floorboard, and road.
SAV is also particularly useful when you are looking to brand a large surface area such as a wall or a window. At Selby's, we stock a wide variety of different SAVs such as removable SAV, permanent SAV, clear SAV, Texwalk, Road SAV, and more to suit a wide variety of use cases.
Summary
Foamcore
Colourbond
Aluminium
Forex
Acrylic