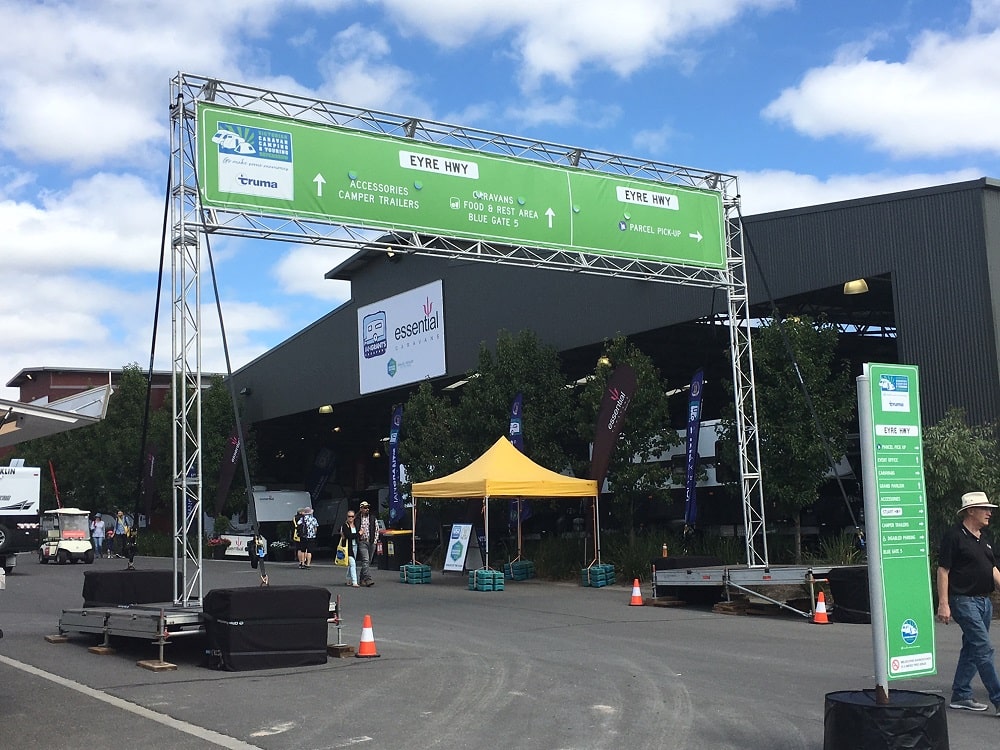 The 6 tips we cover in this post are:
Tip 1: Start directing before the event entrance
The time to start directing your guests should start when they enter the event premises. Don't wait for attendees to get to the entrance before you begin directing them.
Directional signs before the entrance such as in the parking lot are important. You don't want your attendees walking 10 minutes towards the entrance to only find out that the entrance is in the opposite direction.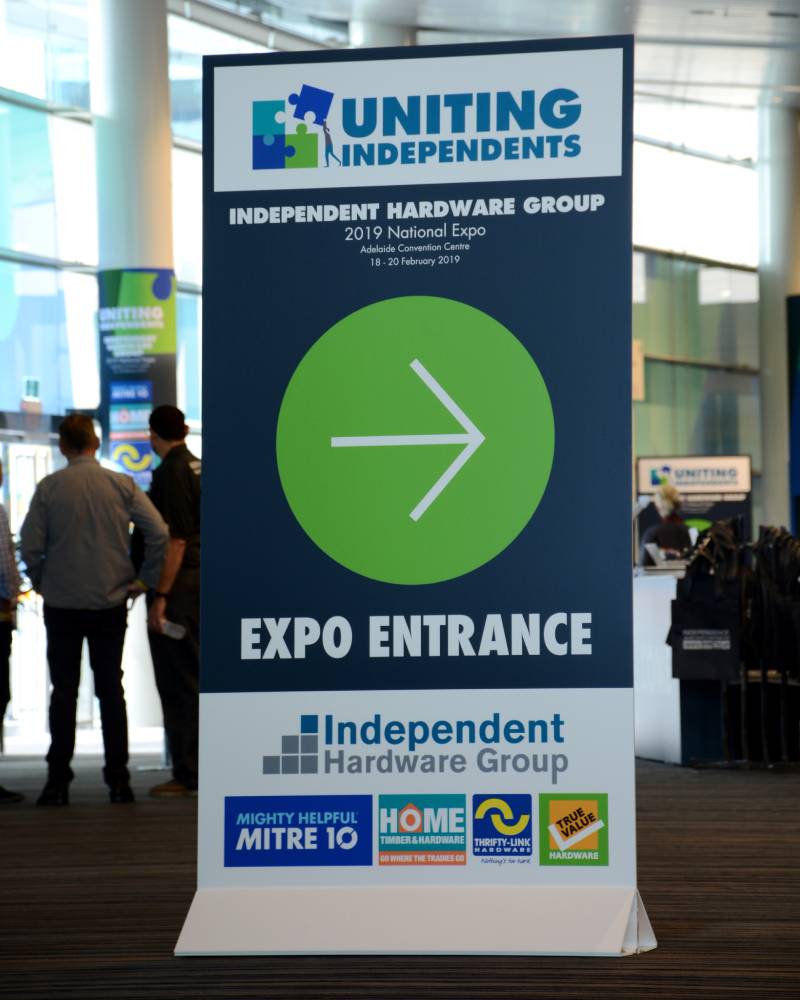 Tip 2: Make use of the floors
One of the most underused locations for on-site event signage is the floor. You will see event signage on the ceiling, the walls, on existing structures, and portable displays around the venue but generally, the floor is left blank.
Here is an example of a unique directional floor graphic on a staircase in the Aesthetics Conference and Exhibition.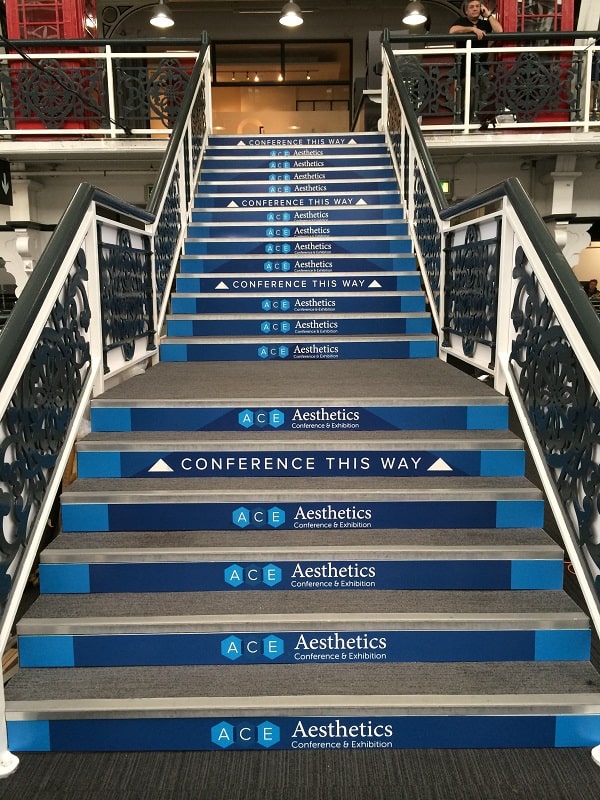 Tip 3: Take advantage of existing structures
Walls and pillars are excellent places to place directional signage. Directional signage on existing structures also helps brand the event which improves the event environment and indirectly improves the engagement of the attendees.
Here is an example of a directional signage placed on a truss for VIC Caravan Show.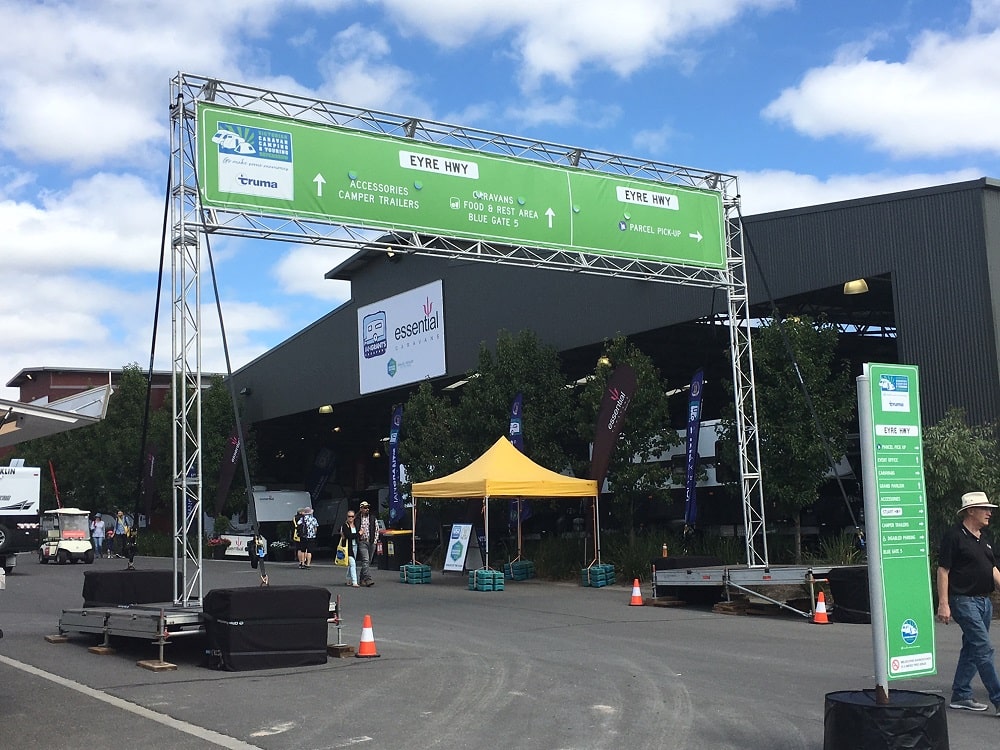 Tip 4: Prioritise clear directions over sponsors
Today, almost every event has sponsors. Sponsors play an important role in the event because they provide funding to the event organisers to support the event. Even a popular event like Dreamforce hosted by one of the largest companies in the world, Salesforce has sponsors.
In fact, sponsorship spending around the world has been growing 5% year over year since 2007.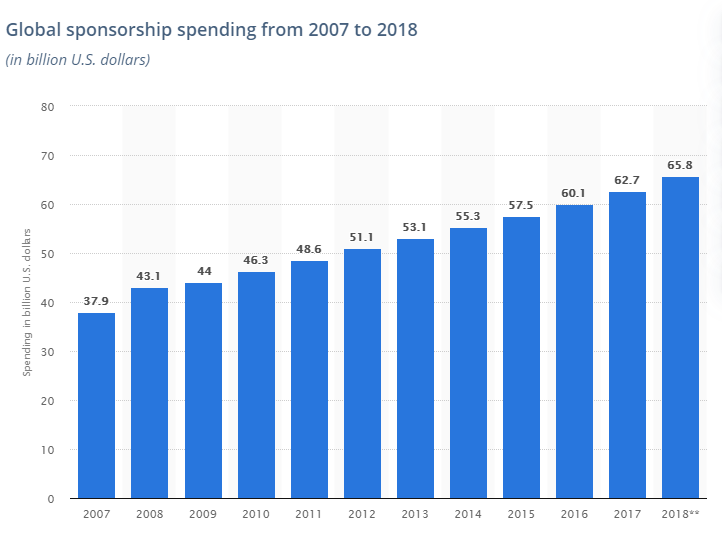 In exchange for the sponsors' funding, the event organiser provides exposure to the sponsors. This includes event signage, media exposure, and social media mentions.
In regards to the event signage, the event organiser would include the sponsors on their signage. This includes directional signage. However, no matter how important a sponsor is to an event, a directional signage's primary goal is to direct traffic not to promote its sponsors. Hence, the majority of the signage area should go towards providing direction.
Here is a good example of a directional sign that simultaneously promotes its sponsors.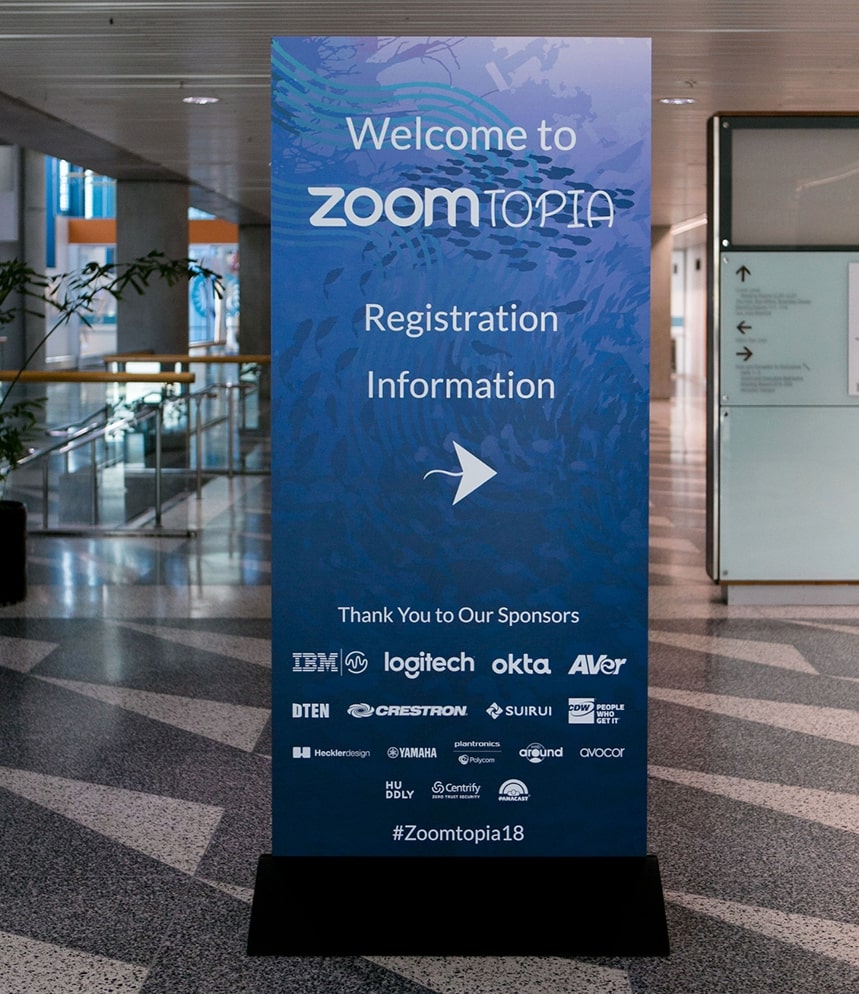 Tip 5: Make sure your directional signs stand out
Signage won't add any value to your event if it can't be seen. A directional sign has to be big enough where it can be seen from a distance but not too big where it grabs too much attention. Directional signs also need to be placed in strategic locations. Hence, event organisers need to understand their event's layout as well as the event venue in order to place directional signs at the right spot.
Another simple tip with directional signs is to use contrasting colours so they can be read properly. For example, black background with white text.
Here are some examples of good and bad contrasting colours.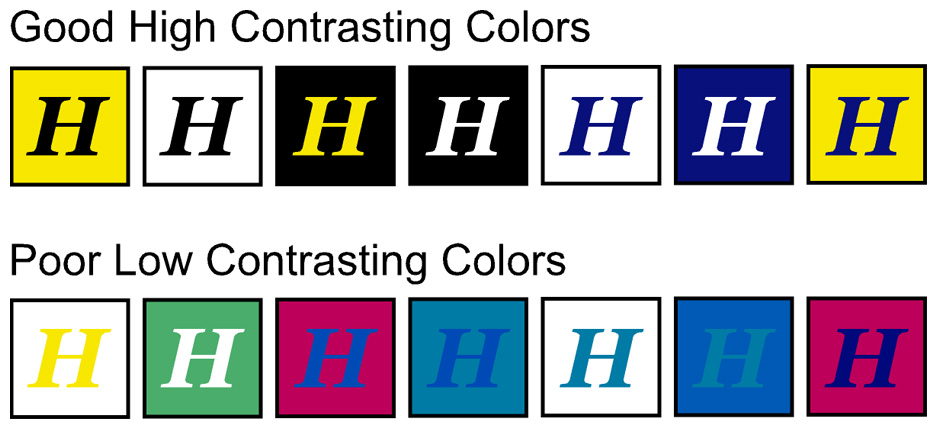 Tip 6: Never underestimate the power of human interaction
With all that said, no matter, how well placed and eye-catching your directional signs are, you will always need staff around the area to assist your guests.
Even a world-class venue like Disneyland has staff around the park to be there to assist their guests whenever they need it.
Summary
Start directing before the event entrance
Make use of the floors
Take advantage of existing structures
Prioritise clear directions over sponsors
Make sure your directional signs stand out
Never underestimate the power of human interaction
Our event signage product range